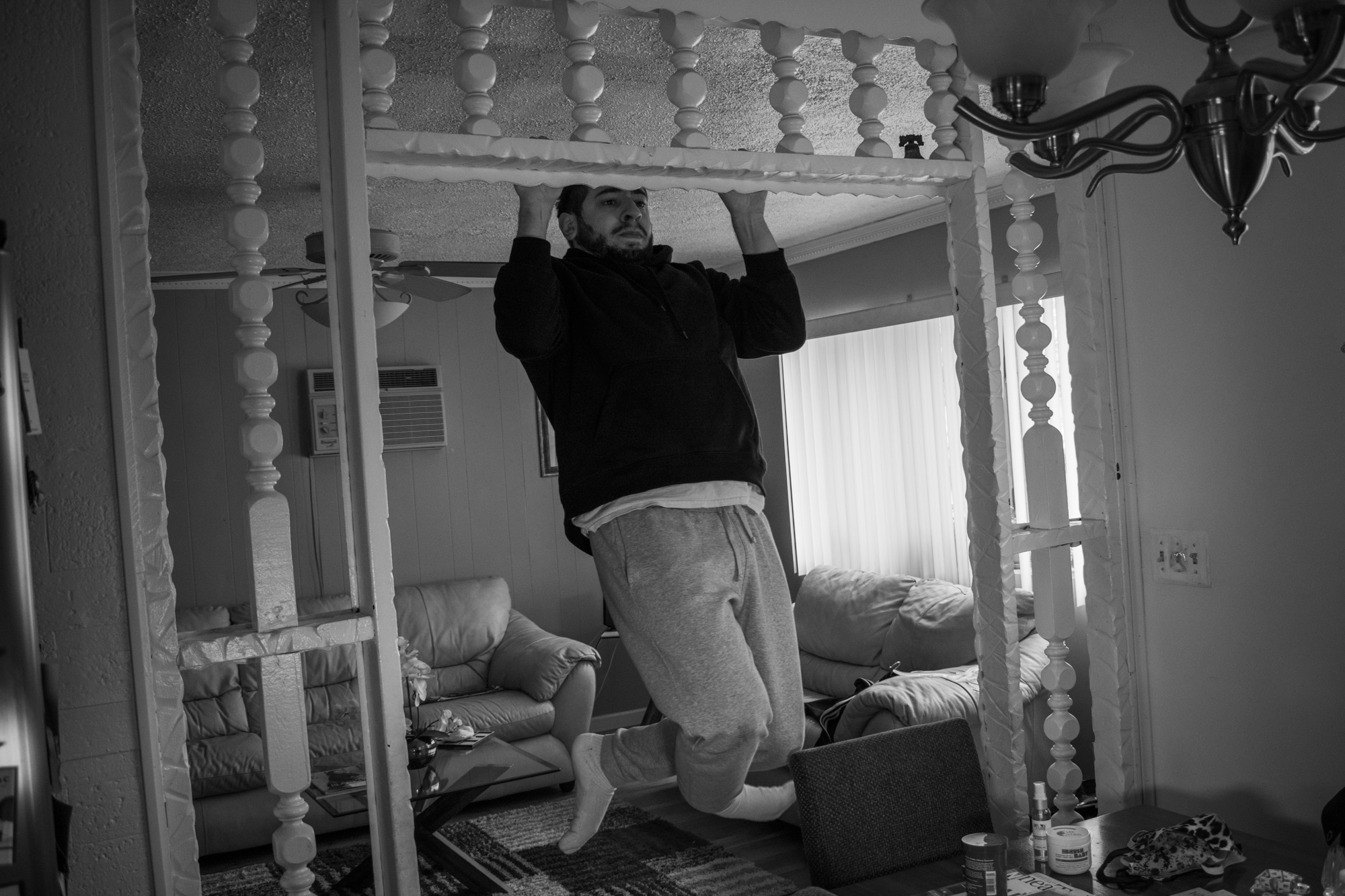 Noah Morales

"You're Just Like Your Father"

As a child I always had a fascination with the habits of my father. I would often watch him as he'd do things such as exercising or working from home. I never wanted to interrupt him, so I would always spectate from a distance. I began recreating these memories by playing the role of my father in my images. As the project progressed, I realized that a lot of these memories have become activities I myself partake in.

Now, as an adult, I feel these habits becoming a part of my own lifestyle and traits. My dad has been a significant influence in my life and has helped build the foundation of me becoming a man. From insight into my Puerto Rican heritage to my involvement in martial arts, my father opened many doors that allowed me to find myself as a person.